Profile
Results
We work with you on a personal level to determine the best solutions for your unique needs, then leverage our seasoned expertise to achieve the best possible results.
Relationships
We are your trusted partner in success. Our firm is large enough to offer a full range of professional services at a fair price, but small enough to give you the individual attention that you deserve.
Relief
Rest assured that when a need arises, our firm is ready and capable to handle everything for you so you can focus on what matters most to you.
Laura Freytag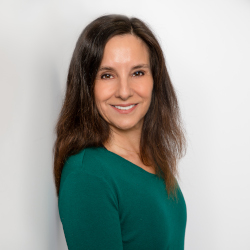 Laura Freytag, an accomplished Enrolled Agent, embarked on an exciting journey in the world of finance and taxation, forever changing the lives of those in need of financial guidance. Born in the city of San Diego, California, and raised in Encinitas, Laura has deep roots in the local community.
It was an unexpected job loss that led Laura back to school, where she found her knack for finance and accounting and a special interest in her tax classes. Once she had earned her associate's degree, Laura made a career shift into the tax industry in 2013, following more than a decade of experience as a gemologist in the jewelry and diamond industry. This career switch proved to be serendipitous, as Laura discovered a passion for helping people navigate their financial challenges.
The journey to becoming an Enrolled Agent was marked by dedication and hard work. Laura volunteered with the VITA program, interned at a tax office, and honed her skills during a three-year tenure at H&R Block. This commitment to excellence paid off, culminating in her achievement as an Enrolled Agent.
Laura's success led her to join the Miracosta Board of Accountancy, a role she continues to hold, in addition to serving as the secretary on the board of the California Society of Tax Consultants (CSTC) for one year.
In 2023, Laura assumed ownership of Seckelman's Tax Inc, a culmination of years of dedication and expertise in the field. This new chapter allows Laura to continue her mission of helping others in the community she calls home.
One notable accolade in Laura's journey was winning the Soroptimist's "Live Your Dream Award" in 2016, an award for women in school who have overcome challenges and persevered to become successful.
Beyond her professional life, Laura is a passionate rockhound and crystal hunter, indulging in the wonders of nature. She also devotes her time to volunteering at the Rancho Coastal Humane Society, where she lends a helping hand to the feline residents. In matters of the heart, Laura married her high school sweetheart and is the proud parent of a son and two pets, a dog and a cat.
With over a decade of experience in the tax industry, Laura finds immense satisfaction in assisting clients, whether it's unraveling complex tax forms, finding ways to save money, or resolving tax-related challenges. She believes in the power of helping others, and it's this unwavering commitment that propels Laura forward in her mission to make a positive impact.
The story of Laura is not just one of professional achievement but also of resilience, passion, and the unwavering commitment to making a difference in the lives of those she serves.